Hunters Creek Club has invested more time providing a quality upland hunting experience than any other sporting club in Michigan. Our 1,400 acres of prime Midwest field and fallow offer an unrivaled opportunity for your outing.
We offer daily field hunts for members and their accompanied guests from August 15 through April 30 each year.
Hunts are facilitated by professional guides with experienced dogs. Our guides work with trained pointers or flushers, but members may also hunt with their own trained hunting dog.
Hunters may opt to hunt for both Pheasant and Chukar Partridge.
Members may hunt unguided with their own dog in our fields. Accompanied minors hunt free of charge.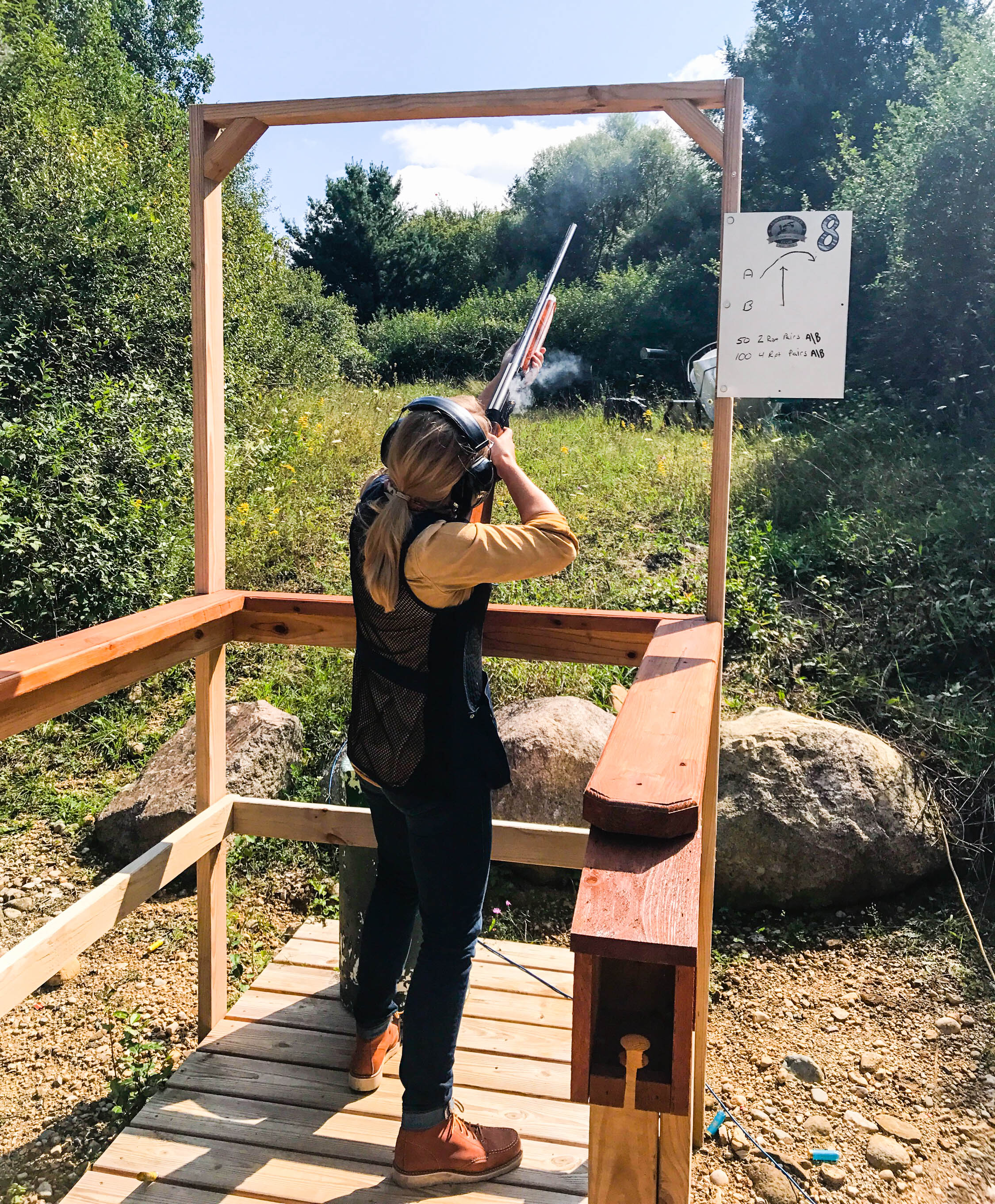 Hone your shooting skills in our clay target facilities.
The course is open to members and accompanied guests year -round, 7 days a week, from 9am to 6pm. We host numerous fund-raisers and National Sporting Clays Association sanctioned events that are open to the shooting public. These events are listed in our Members Newsletter.
Clay Target Shooting Facilities:
- Fully automated 14-station sporting clays course
- Skeet and Trap Field
- Five-stand Shooting
Instruction is always available for when you want to bring out first-time shooters or polish up your own form.
Many of our members belong to Hunters Creek Club just for the great fishing. Bring the entire family for a relaxing hour or two of fishing, or gather a dozen of your pals for a bass fishing tournament and dinner.
Our 60-Acre, Private Lake Features:
- Large quantities of naturally produced bass, pike, bluegill and crappie
- Quiet fishing, electric motors only
- Roomy, stable flat-bottom boats with electric motors or oars, available for rent
- Ice fishing in heated shanties when weather permits
Fish our chain of 7 trout ponds, stocked with rainbow trout.
We periodically offer fly-casting and fly-tying seminars
Access to the Flint River for pike, small mouth bass, and trout stream fishing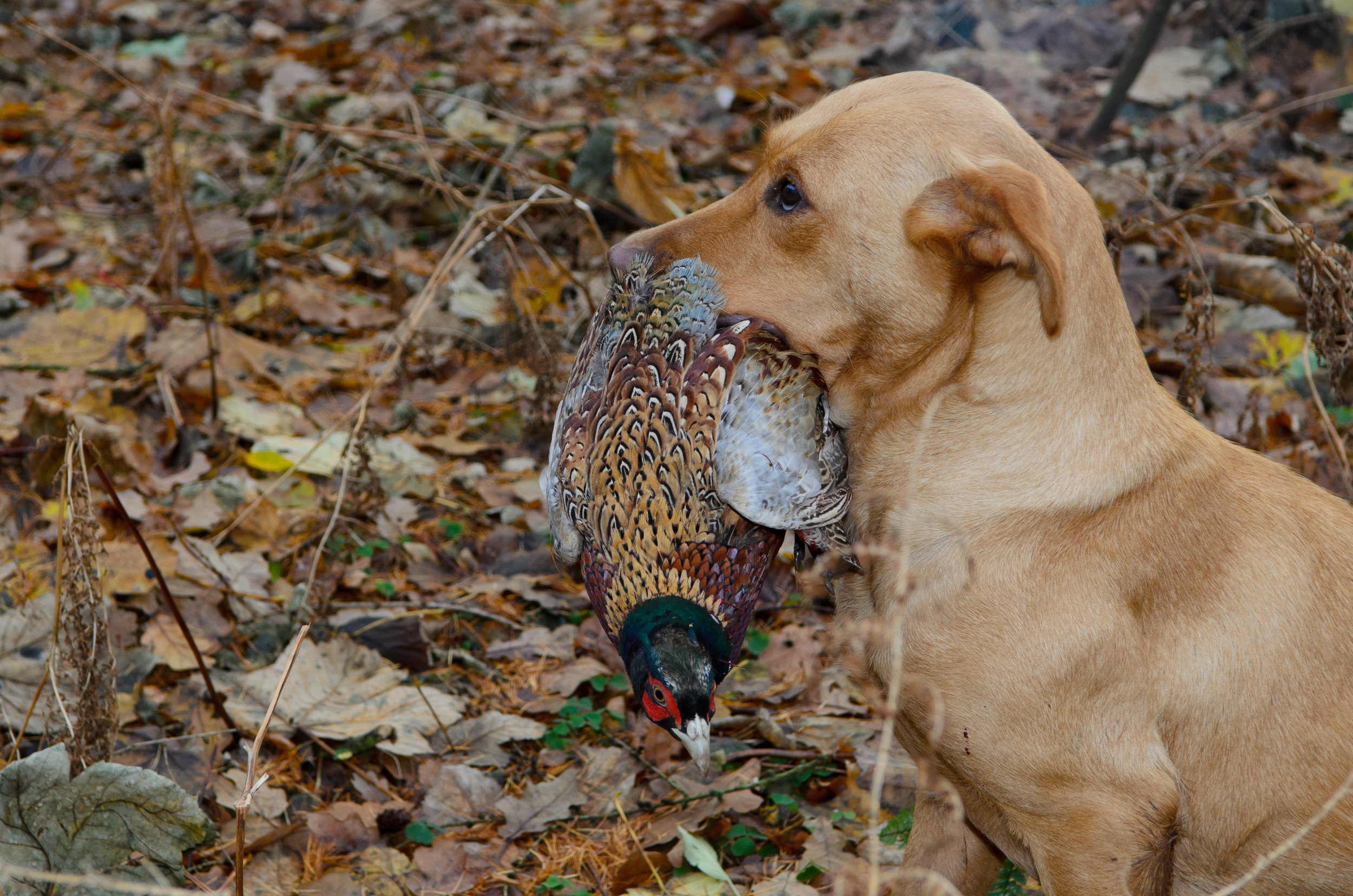 Dogs are what led Preston Mann into the hunting business. As a dog trainer, he knew that dogs would stay sharper if their owners could hunt them over a longer season. Preston lobbied the State of Michigan for a longer hunting season, providing more days of recreation for hunters and more training for the dogs.
Features of our Dog Training Operation Include:
Four trainers with more than 100 years of combined professional experience
1,000 acres of contiguous training grounds offering a variety of terrain
One-on-one trainer-to-owner instruction bimonthly during your dog's stay
Sanitary and comfortable housing for your dog
24-hour vet care
Pickup and delivery available for boarding clients
Climate controlled indoor boarding available
Dog training is available to both members and non-members. Our full-time staff, made up of four professional dog trainers, work with pointing, retrieving breeds, and flushing breeds.
Whether you desire basic obedience for your companion or a finished gun dog for the field, woods, or marsh, we will get the job done. We require a commitment from the owners to participate in the process so that they develop the skill set necessary to realize the full potential of their dogs.
Call us to arrange an appointment to tour the kennel, to have your dog evaluated, to schedule training or boarding, or arrange for private lessons.